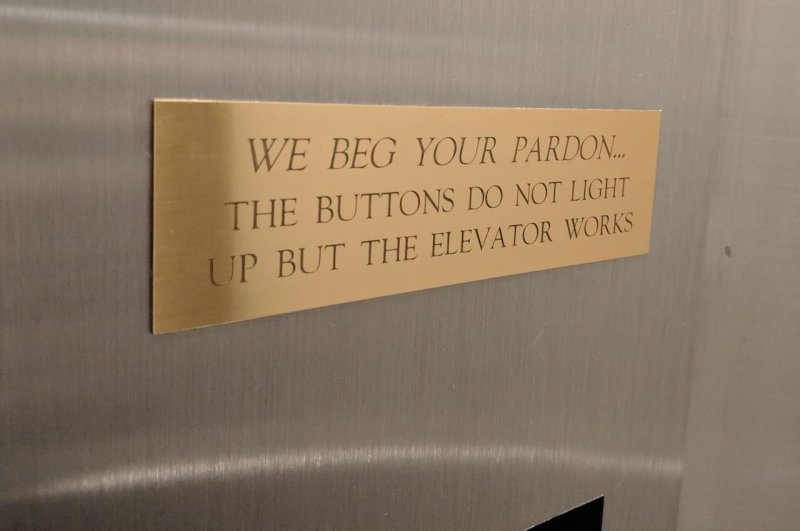 I'm saving this for the next time someone suggests creating a support/help doc instead of fixing the actual problem...
You can find this engraved sign in the Shreve Jewelry Store elevator in San Francisco.  It says:
WE BEG YOUR PARDON..
THE BUTTONS DO NOT LIGHT
UP BUT THE ELEVATOR WORKS
I asked the staff about it.  They said that fixing the light would require replacing the entire panel. But that would trigger a building-code upgrade for the whole elevator system.  Total cost?  $80,000.
Cost of sign?  $3